Sptaial Experience Design
A Nonlinear Theatrical Experience
Theater Expereince / Stage Design
Blue and Violet is a nonlinear theatrical experience. There are three simultaneous perspectives that allow viewers to select the characters' POV to experience the story. The audiences' participation creates different choices and affects the outcome of the narrative.

This is to expose the audience to a multiple perspective and participatory directed storytelling experience.


The story of Blue and Violet is inspired by the classic story Bluebeard with additional reference from greek mythology. The project is part of my thesis which is Reflective, Refractive, Iridescent: Multifaceted Storytelling Through Spatial Experience.

---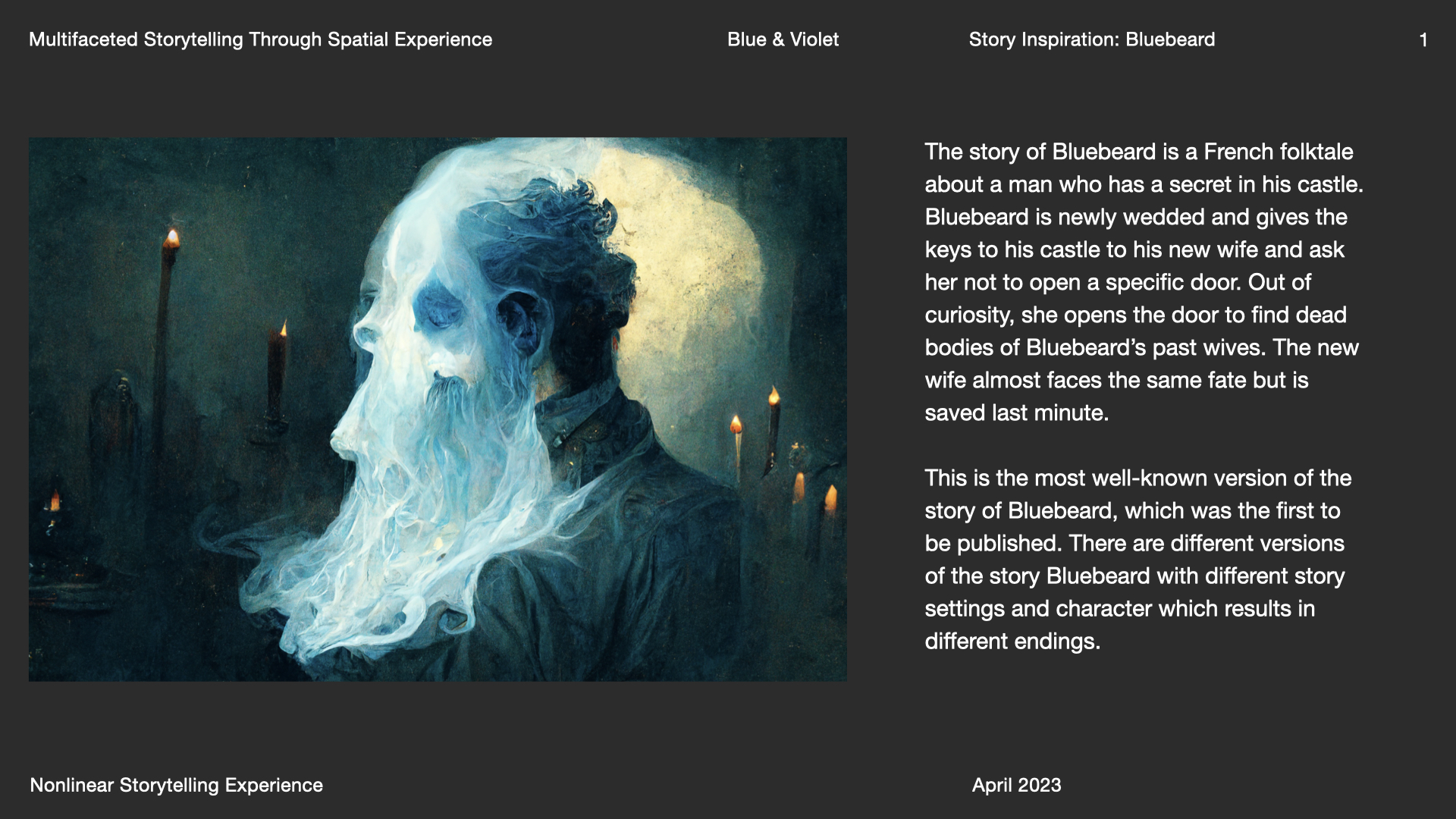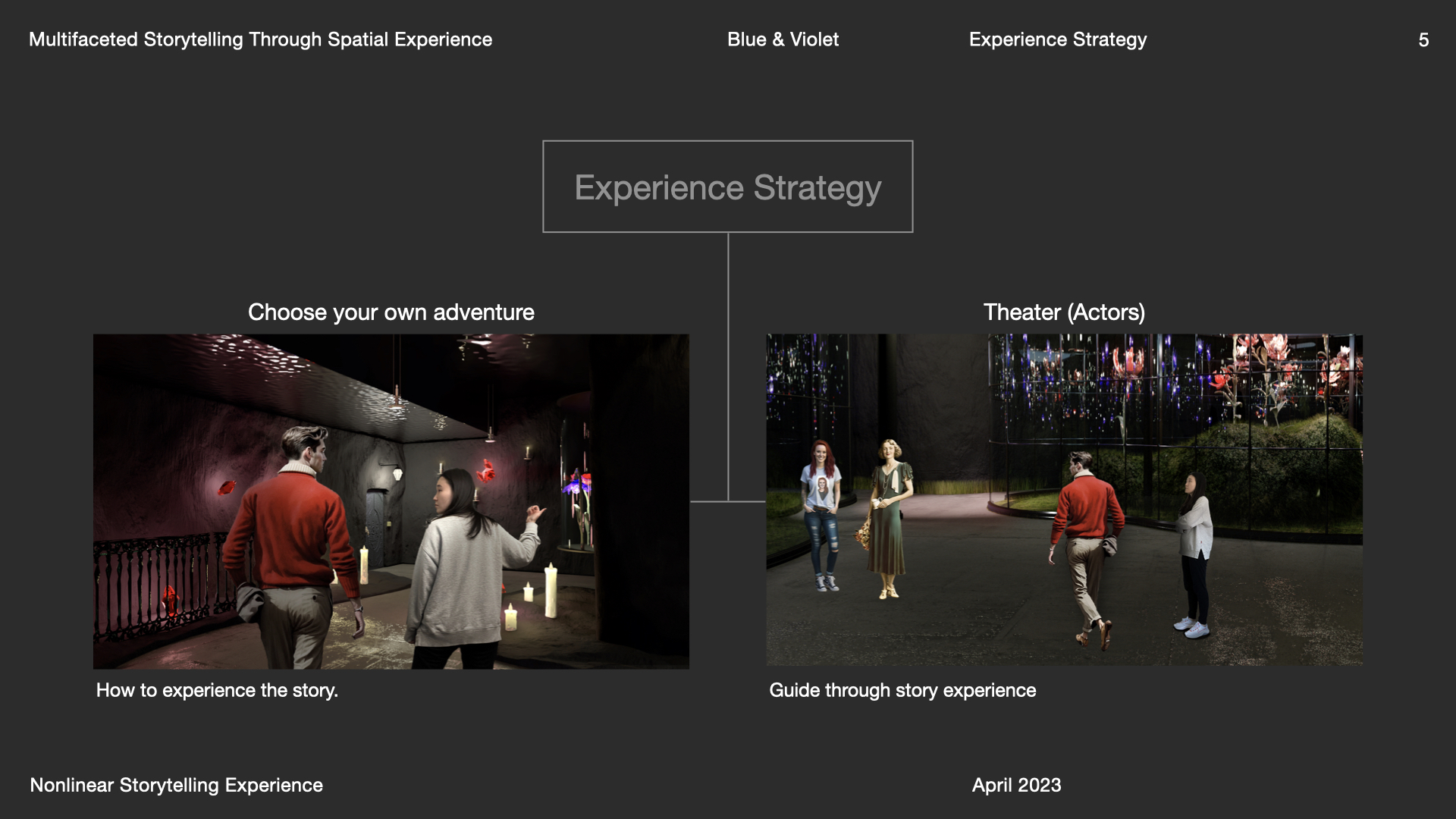 Box Office / Experience Entrance
Theater / Garden Entrance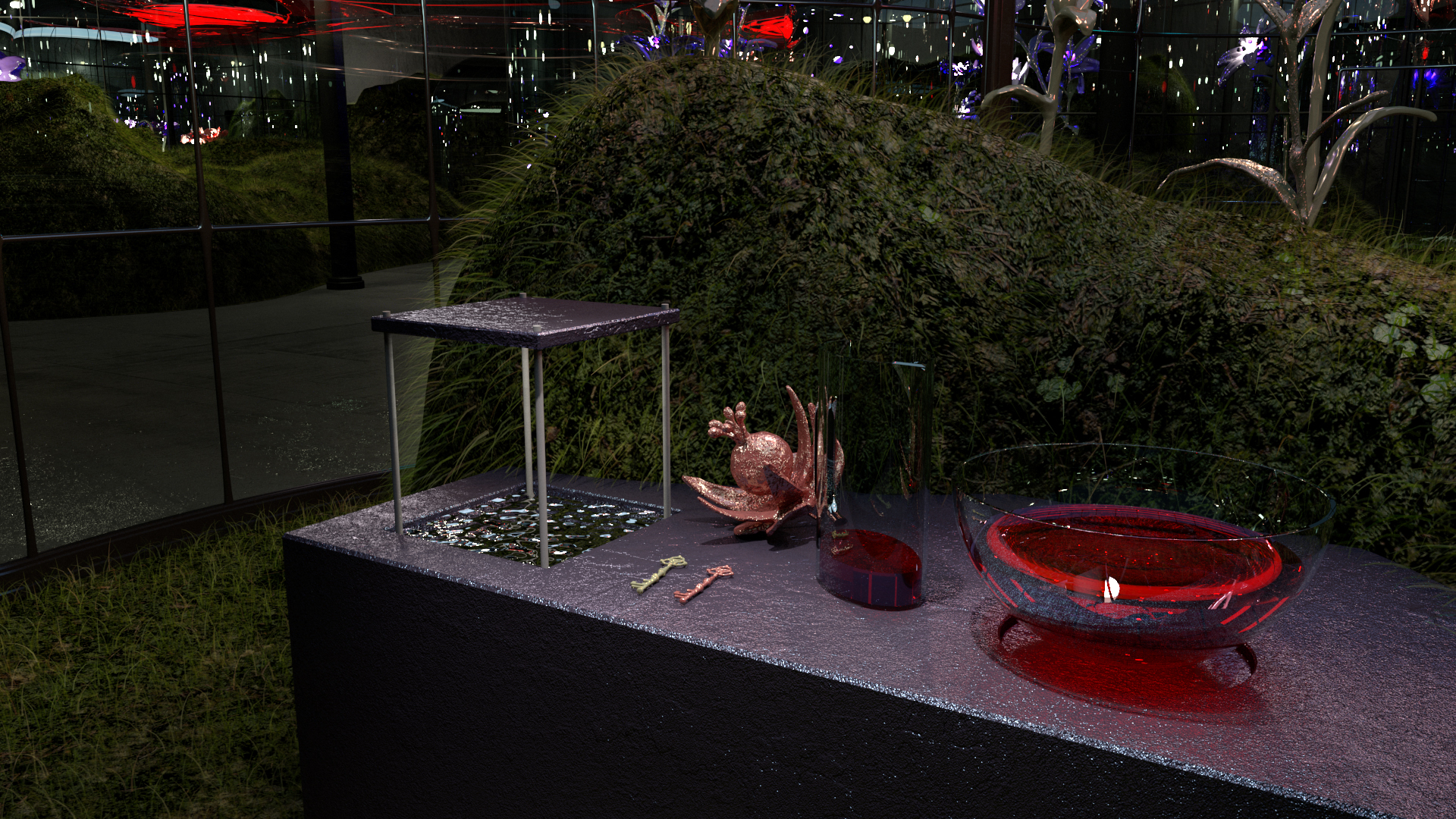 Reflective Storyline: Poppy Greenhouse
Refractive Storyline: Poppy Greenhouse
Iridescent Storyline: Lily Greenhouse
Reflective Storyline: Darkroom
Reflective Storyline: Lab